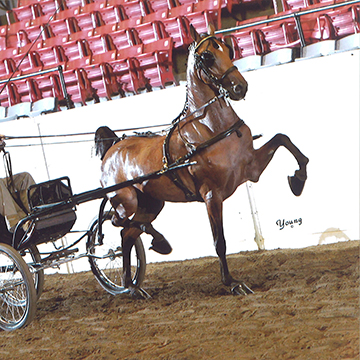 We are proud to welcome WP Corporate Equality to the farm, sired by our stallion WP Corporate Image and out of our great mare Heartland Reverence (pictured). This mare's dam is a full sister to the great Heartland Equality, and Heartland Reverence also has lines to Dun-Haven Bandolier, Sky King, and Cadetson's Choice. From the same breeder that brought you National Champion WP Rosanna Orana, we are excited to see the future show career of this promising colt!
---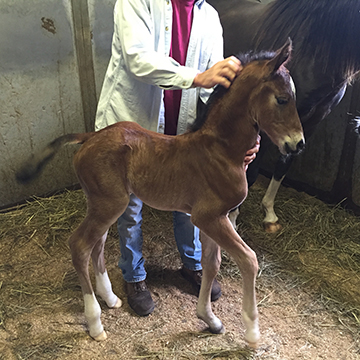 We are thrilled at the arrival of our Aureeol colt out of our Wiloma-bred mare Michelle. This colt is sired by Aureeol, the Dutch Harness Horse son by the great Saffraan, and out of a Saddlebred/Hackney Pony mare with lines to Family Jewels' Stepping Times, Family Jewels, Wing's Fleet Admiral, Wing Commander, and Carnation King. Very excited to see this colt's impact on our future breeding program here at Wiloma Plantation.
---
We are excited to announce the arrival of WP Incorporated, sired by WP Corporate Image and out of IXL Saphire. This tremendous colt's dam is the same mare that produced Reserve National Champion HA English Pleasure horse Whoz Who. This colt has a loaded pedigree with lines to Aploz, Fire Ghazi, Traditio, and Afire's Heir. Lots of size, neck, and motion!
---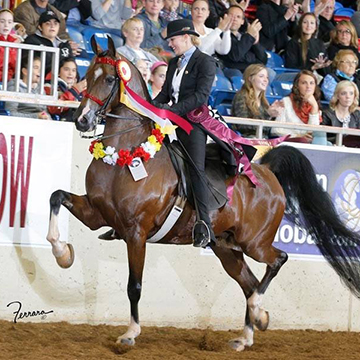 Wiloma Plantation would like to congratulate Pam Harris and her horse SF Whoz Who on an amazing performance at the 2014 US Nationals! SF Whoz Who, ridden by Jessica Clinton, again won the Reserve National Championship in the Half Arabian English Pleasure Open class. SF Whoz Who is out of the Wiloma Plantation owned mare, IXL Saphire.
---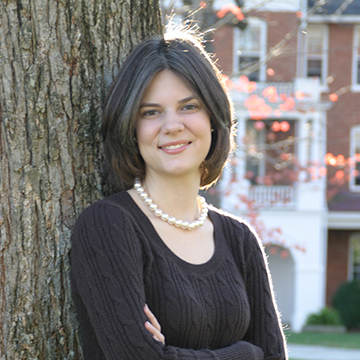 Rachel Bandy Witt, daughter of David and Cindy Bandy of Wiloma Plantation, has recently passed the AHA evaluation to become licensed as a judge with the Arabian Horse Association. Rachel was National Champion Youth Judging 4-H/FFA Champion at the Arabian Nationals in 2002 and Collegiate Judging Champion in 2006. She currently works with the local Botetourt County 4-H Horse and Pony Club teaching young people horse judging skills. Rachel credits her father and the 4-H program for her success in horse judging and is looking forward to spending time in the center of the ring and evaluating the horses that she has grown up loving.
---